Folding Portable Iron Compact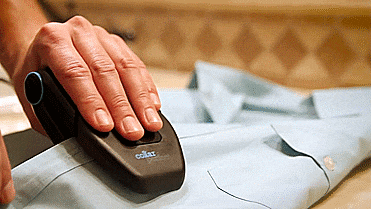 Now, you can easily iron your clothes wherever you are!
Lightweight, weighing just 0.81 pounds, it has a flat design that folds about the size of a palm. By spreading out the sides of the iron, you can use it to iron a wide range of clothing like a traditional iron. For small areas such as collars, pockets or trouser legs, simply clip the sides of the iron.
There are 6 adjustable temperature patterns, which can be used according to different fabrics (polyester, Silk, Wool, Cotton, Denim, and Linen).
Can be used to select fabric types with thermal level (f/c)

Polyester cloth polyester 230F (110C)

Silk fabric 255F (124C)

Wool is 275 f (135 c)

Cotton fabric (T-shirt) 330F (165C)

Cowboy 350F (176C)

Linen flax 350F (176C)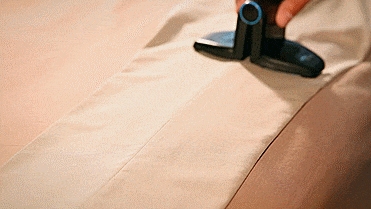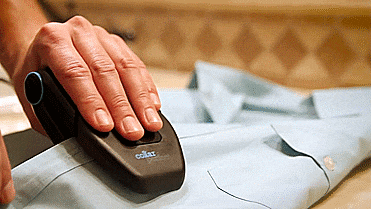 Has double ironing position: perfect for quick touch or ironing when you need more surface area.No need for water.
Please make sure you pick the right plug, unfortunatly we can't give you a refund if you pick the wrong one!  
Our Guarantee
Not satisfied with your order? No worries! Let us know within 30 days after receiving your order and we will give you a stress-free refund.
If you have further questions about the product or our service, please do not hesitate to contact us, we like to help you. Usually you will receive an answer within 24 hours!